How I Landed My Book Deal
The road has been long, twisted, and a little bit crazy. (Okay, a lot crazy.) My new adult contemporary romance, THE HEARTBEAT HYPOTHESIS, was my third attempt at querying to agents. I found my inspiration by perusing Pinterest and finding an article about a twenty-one-year-old nurse who'd died in a car wreck. The older woman who'd received her heart decided to complete the girl's bucket list. (Aaalll the feels, right?) Well, I started drafting and wrote 10k words in two days. (That's a big deal for me.) I quickly grew attached to the characters and had a gut feeling that this novel was going to be the one to land me an agent.
Well, it wasn't.
After many rounds of edits, I sent the story to a few critique partners (one of them even read it like 5 times - she's that awesome). Then I sent it off to a couple beta readers. Although I'd received positive feedback, I was still anxious about another round in the query trenches. But who wouldn't be? Putting yourself and your work out there is HARD. Writers never feel like their novel is truly ready. So I decided to start by entering a writing contest: #AgentMatch. And holy crap, I was picked! It even earned me 4 agent requests. This was BIG for me, because my past 2 manuscripts hadn't fared so well in contests.
All 4 of those requests ended up being rejections. But it was okay. I'd gotten requests and I'd gotten my feet wet again.
So I went back to my manuscript and did more editing. I tweaked the beginning chapters and other parts, then started querying. I also entered two more contests: #PitchSlam and the awesome Brenda Drake's The Writer's Voice. I got picked. For both. Color me ecstatic. Seriously, I was overjoyed. Those 2 contests earned me 6 agent requests.
In the end, one of them offered an R&R (revise and resend). The rest were rejections.
I continued getting agent requests from querying too. I still had hope that my gut instinct was right - and that this MS would be the one.
The rejections kept pouring in. Though, most of them came with good feedback and a lot of praise. Agents claimed they weren't quite sure they could sell it, since new adult is such a hard sell right now. Some suggested aging it down to young adult, but doing so wouldn't be staying true to my story.
By this point, I was sure there was nothing wrong with my story, but I was losing hope that an agent would pick it up based on the age category alone.
Enter #PitMad. (Another of Brenda Drake's amazing Twitter contests.) It garnered a handful of requests, including one from Jenn Mishler, an editor for Entangled Publishing. I've owned books published by them for years - some of my favorites, even - so I knew they were legit. I submitted THE HEARTBEAT HYPOTHESIS to her, and a short time later received an email from her stating that she loved my story and was going to send it to their acquisitions board.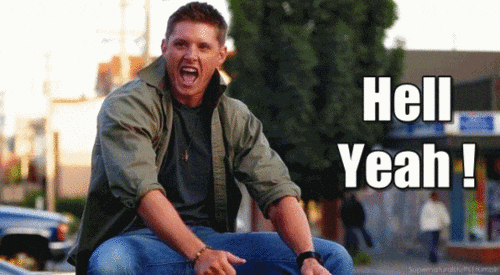 Cue the anxious waiting.
Then finally, freaking finally, I got the email telling me my story was going to be published under their Embrace imprint! I ran around the house like a crazy person, jumping and pumping my arms. (No one was around to see this, but it was intense.)
So while my gut instinct wasn't exactly right, and I still haven't landed an agent, I landed a publishing deal. 4 months from now, in March, 2017, my book will be out in the world for anyone and everyone to read.
I can't even begin to express how thrilled I am. And I never would've done it without the help of my awesomesauce critique partners, beta readers, and the writing community as a whole. Without them, I'd have given up a long time ago.
The lesson here is to never give up. There are many avenues for writers to get their stories into the world. Mine is just one of them. <3